TOURNAMENT RESULTS
Junior Champions
Andrew Shi and Daniel Lu from Upper Canada College
French Champions
Alice Chen and Abby Robitaille from White Oaks SS, with award presented by Guillaume Laroche
Thanks to our sponsors and host school:
This House believes that provincial governments in Canada should have full authority over environmental legislation.
Cette assemblée accorderait aux législatures provinciales du Canada la juridiction exclusive de faire des lois relatives à l'environnement.
Info Slide: On April 1, 2019, the Canadian government implemented the Greenhouse Gas Pollution Pricing Act which imposed a federal carbon tax on four provinces who did not meet federal requirements for carbon pricing. This legislation has been constitutionally challenged in two provinces and is currently before the Ontario Court of Appeal and the Saskatchewan Court of Appeal.
Junior Nationals Organizing Committee
Chris George
Event Host & Tournament Chair
Jonathan Bracewell
Chief Adjudicator
Alyson Duff
Tabs Director
David Smith
Deputy Chief Adjudicator
Julia Leb
Assistant Deputy Chief Adjudicator
Michael DiGiorgio
Assistant Deputy Chief Adjudicator
Zac Bensemana
Assistant Deputy Chief Adjudicator
French Nationals Organizing Committee
Nicole Ratti
Tournament Chair & Tabs Director
Guillaume Laroche
Chief Adjudicator
Margo Pinault
Deputy Chief Adjudicator
Emily Bonia
Deputy Chief Adjudicator
Junior Nationals Tournament Resources
French Nationals Tournament Resources
Hotel Accommodation

Accommodation will be at the Best Western Ville-Marie Suites, located at 3407 Peel Street. Click on the tournament invitation for more info.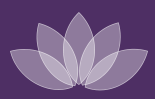 The alternate hotel is Le Cantlie Suites located across the road.
Click here
for the special tournament rates.
Short Version of Tournament Schedule
Thursday, May 23
arrival and registration at Best Western Hotel
free time on your own
coaches welcome reception
Friday, May 24
opening breakfast banquet and welcome at Best Western Hotel
sightseeing and lunch in Old Montreal
debating ( prepared rounds ) and dinner at Lower Canada College
Saturday, May 25

breakfast at Lower Canada College
four rounds of impromptu debate including lunch
Dinner / Disco cruise
Sunday, May 26
breakfast at Best Western Hotel
all break rounds at the hotel ( quarters in juniors, semis in French )
lunch at Best Western Hotel
you may book a flight after 6 pm or stay until Monday at your expense